The 5G-DRIVE project and the Chinese twin project "5G Large-scale trial" met up in Shanghai last May 21, 2019 to discuss progress made in both projects.5G-DRIVE had representatives from each of its technical work packages, as did the Chinese project. It was was an opportunity for the two projects to discuss the progress on the eMBB and V2X activities being developed, how to progress the collaboration and next steps for the two projects.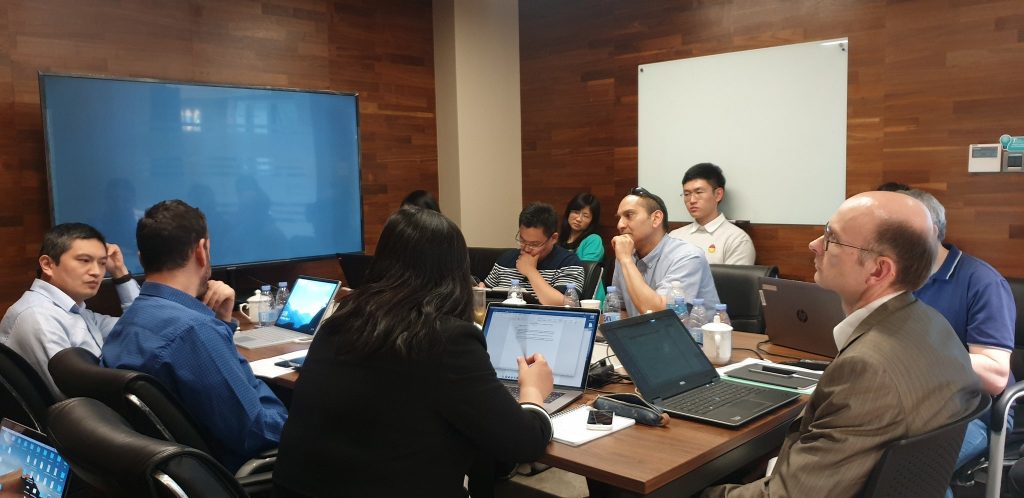 On May 22, partners visited two trial sites coordinated by the "5G large-scale trials" twin project (led by China Mobile) in Shanghai and Hangzhou.
In the morning, the group went to the Jiading District of Shanghai, which is a famous base for the automobile industry and research, to visit Shanghai Automobile City, part of 5G-DRIVE's Chinese twin project.
A video and a presentation were given by the staff on the overall planning, activities, test facilities and services of the Shanghai Automobile City, where they have both closed and open testing zones. Afterwards, partners were invited to take a short journey on a test vehicle in the F-zone closed testing road, where V2X technologies and automated driving (Level 3) have been demonstrated.
In the afternoon, partners travelled from Shanghai to Hangzhou, and were received by the Huawei and China Mobile team in the part of the city where 5G eMBB is being tested. 5G-DRIVE partners were invited to participate in the drive test and fixed location test. The peak data rates reached 1.7Gb/s. The partners had the opportunity to see the testing facilities and the latest 5G phone developed by Huawei.